We have found a beautiful place to escape to in Lakeland. We packed some snacks (for us and the beautiful birds) and we made sure to set our Waze map app to the scenic route. Along the way, we got to see beautiful fields of berries and other crops. We saw workers doing the back-breaking work of harvesting so that we may have fresh produce. Cows and beautiful greens lined our trip to the lake. Depending on the route you take, you can also see the iconic Publix Birthday Cake Water Tower.
Upon our arrival at the lake, we were greeted by beautiful swans and an awesome raven that seemed to be letting all of his friends know that we had arrived. All of the different birds are so beautiful and graceful and they swim toward us to get their share of seeds. The swans seemed to take turns keeping the eggs warm while the other came to get a treat.
One of them didn't like how close we may have gotten and takes a nip at our son's pants. It seemed to be a warning tap but we got the message loud and clear lol.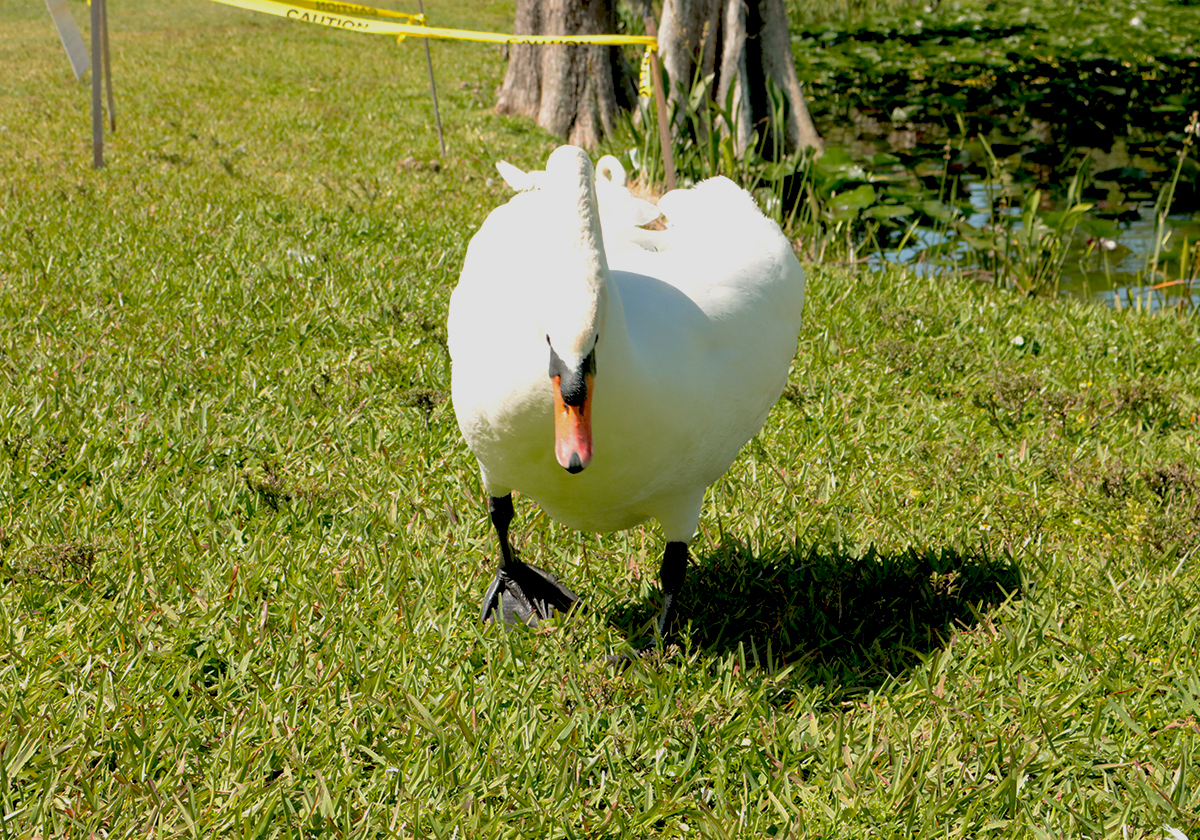 If you have the opportunity to pack a picnic and visit this beautiful gem, we highly recommend it. Just remember not to feed the birds any bread as it isn't good for them. Grab a bench and enjoy all of the different species of birds and turtles.
Do you know of any other hidden gems in our area that you would like to see us feature in our newsletter? Send us an email as we love to hear from our subscribers.
If you want to find more activities in the area to explore with your kids. Consider becoming an "insider" with our FREE Weekly e-newsletter so that you don't miss a thing. Subscribe Today!