It's not even summer yet, and our temps are already super high. Luckily, we now have a place to cool down with the family and it's a short drive and an alternate to driving to the beach. My family and I were invited to visit the clear waters of Southshore Bay Lagoon and we had a blast! Southshore Bay Lagoon, located in Wimauma, is the second man-made lagoon in the Tampa area.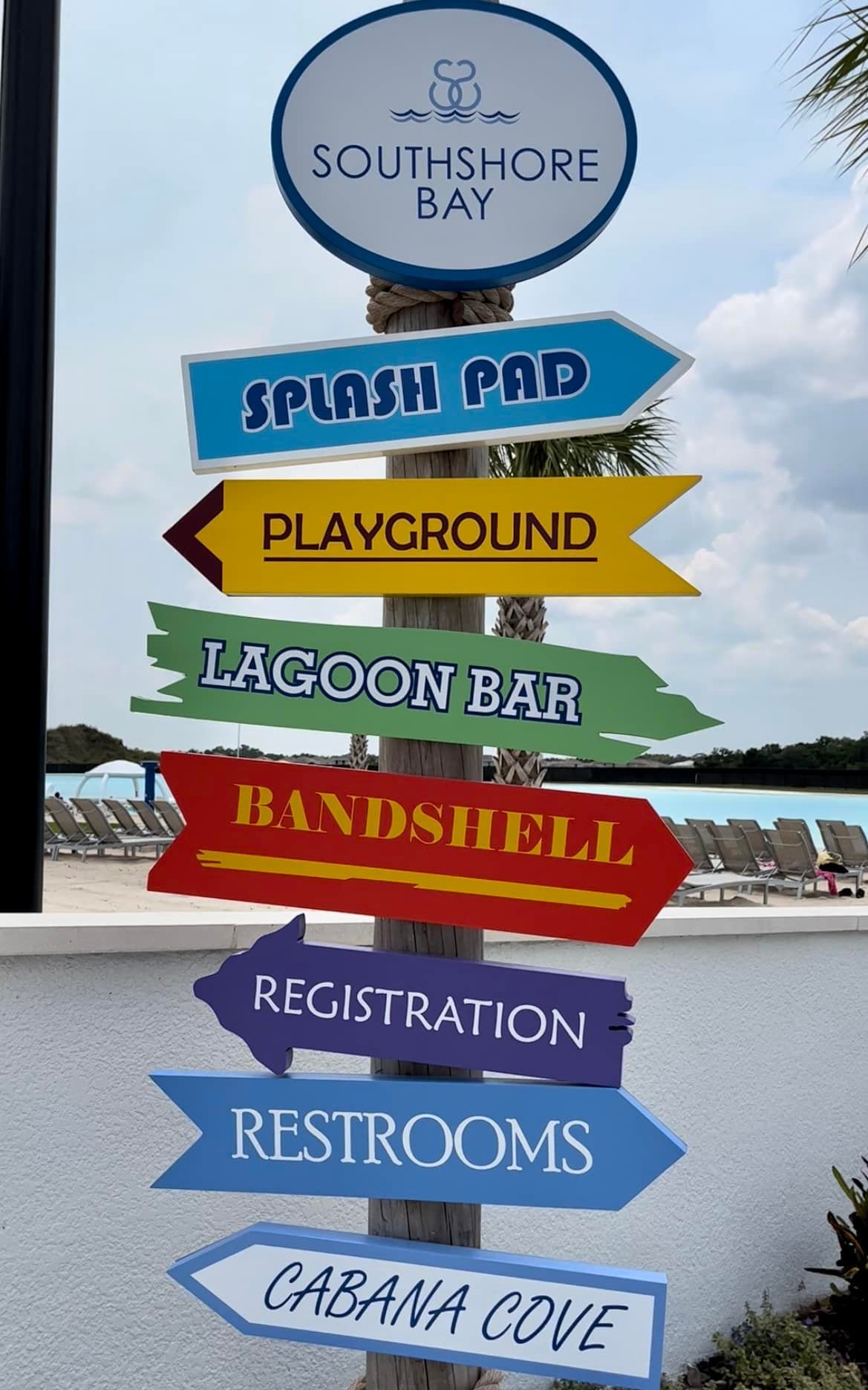 The lagoon is 5 acres of fun including floating water obstacles, paddleboards, kayaks, cabanas, a splash pad, a water slide, and even a couple of floating AquaBanas. The crystal-clear pool is fun for all ages and they also have food trucks to satisfy your hunger, a lagoon bar to quench your thirst, and lawn games and live music to keep you entertained.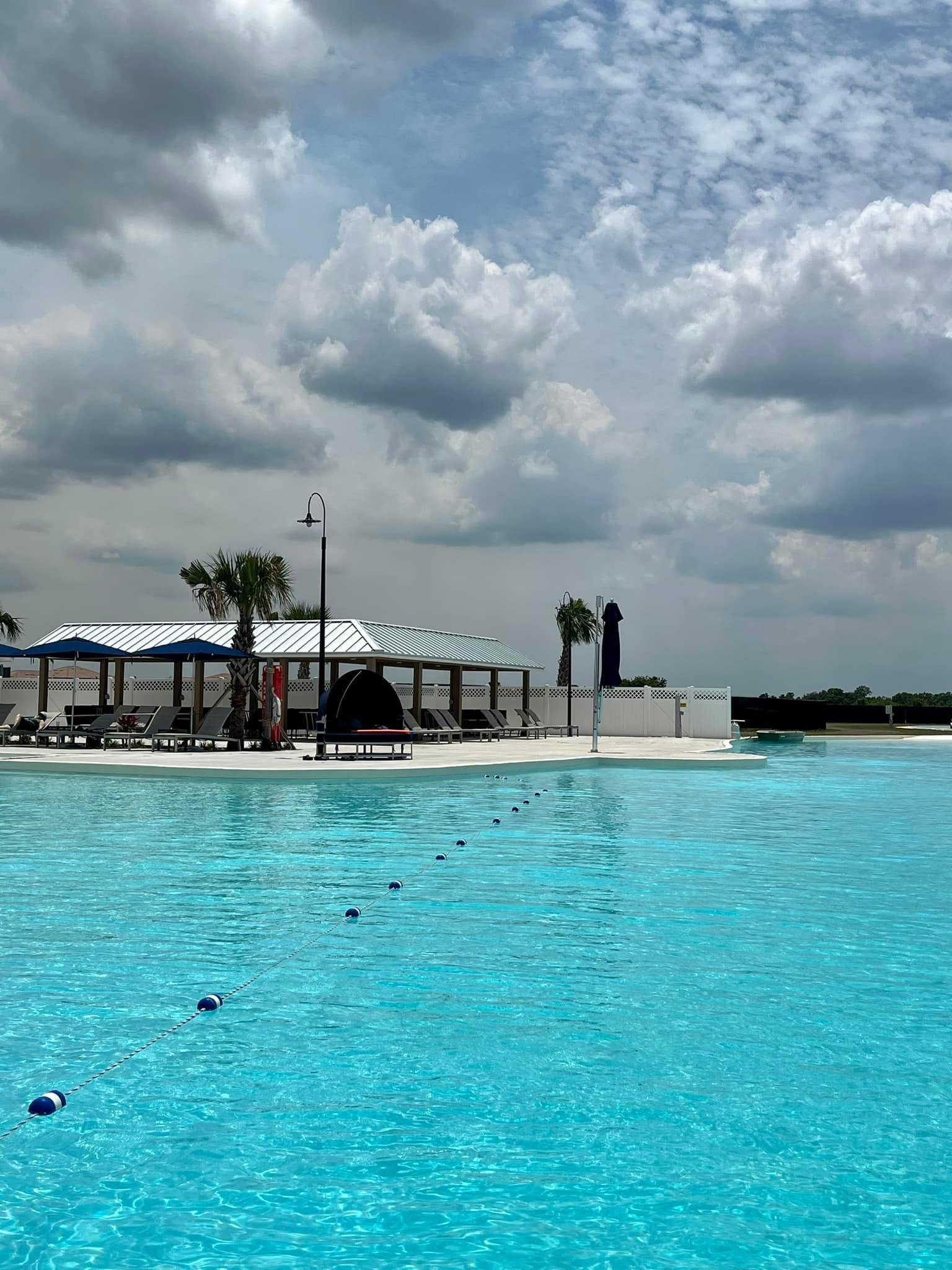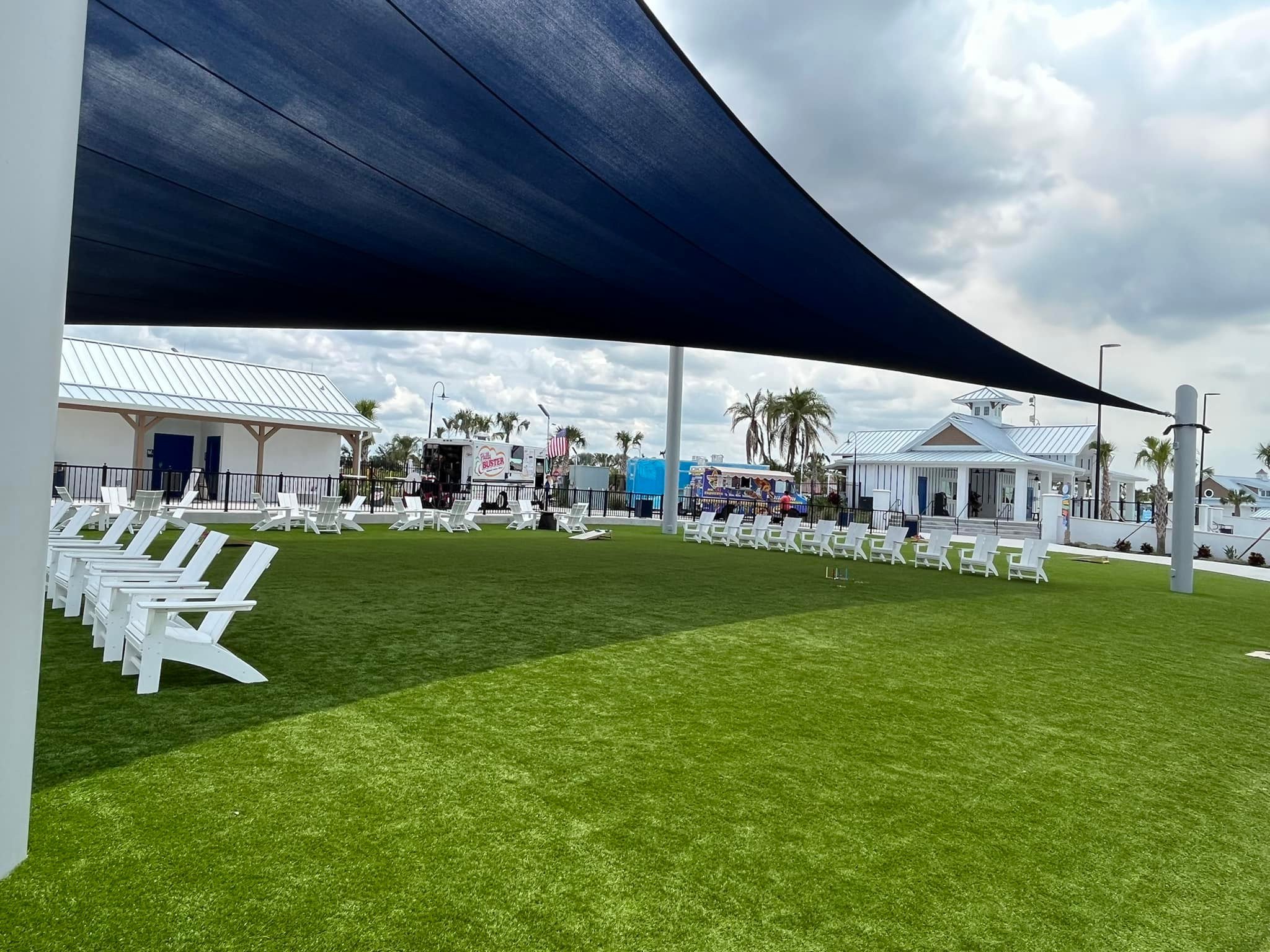 A lagoon pass is required to enter the park. You will get access to a tropical beach paradise, swimming in clear, blue water, water slide, family lawn games, beach volleyball, access to Gasparilla Island which has a kiddie splash pad area, and access to the Sandbar swim-up bar. The Day Pass is $35 for adults and $25 for children (ages 4 to 12, children 3 and under are free) Monday through Friday and $40 for adults and $25 for children (ages 4 to 12, children 3 and under are free) Saturday and Sunday. The lagoon also offers an option for a Late Day Pass which is $30 and gives you access to the same amenities after 3PM. The Lagoon is open daily from 10AM to 8PM. Parking is free. Tickets and activities are nontransferable, nonrefundable, and cannot be canceled or refunded, including in the case of inclement weather. Be sure to purchase your tickets in advance as some days do sell out. Passes can be purchased online HERE.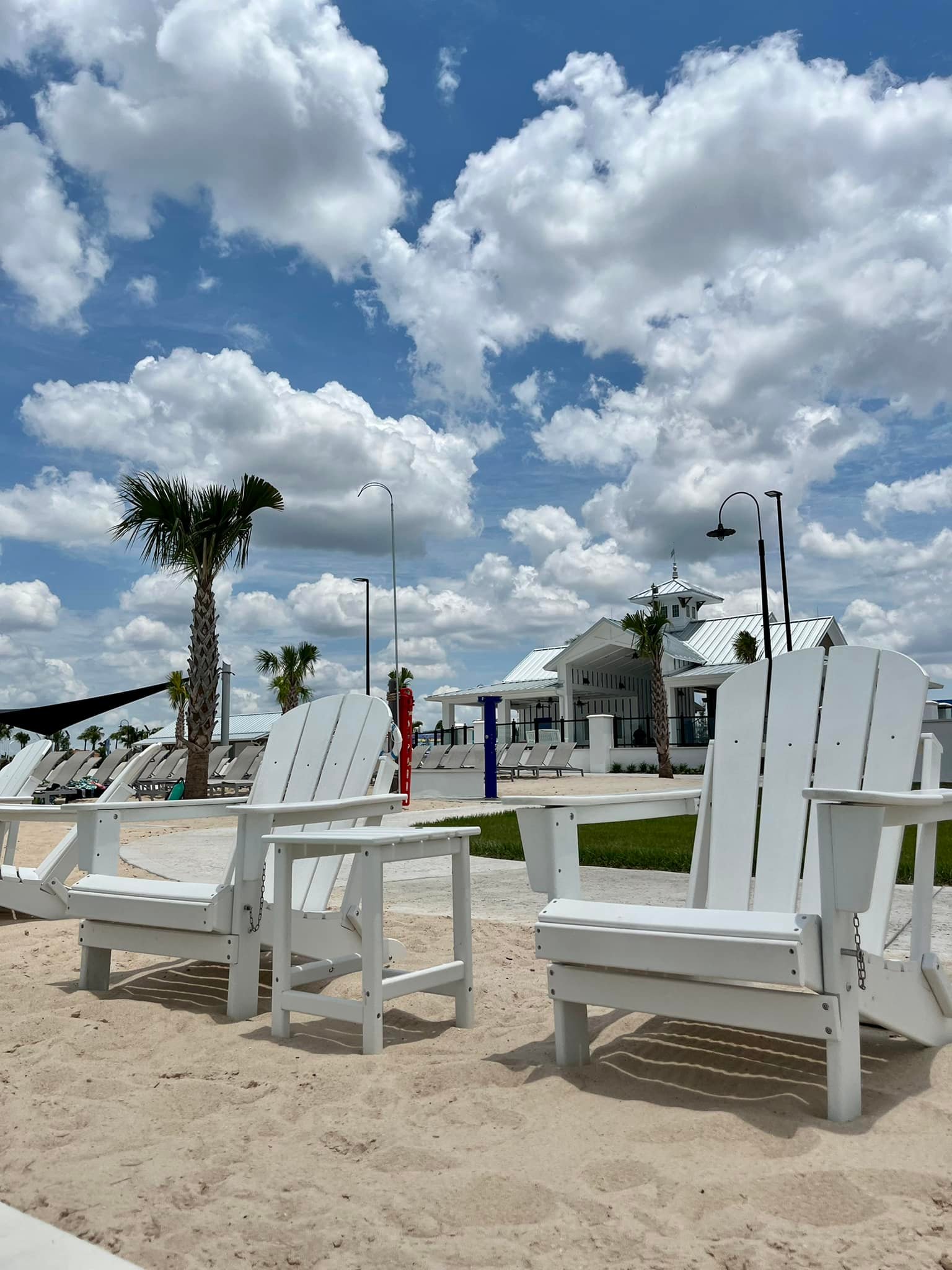 They have rotating food trucks daily, but my kids enjoyed the frozen snowcones the best. No outside food, beverages or coolers are allowed at the lagoon. You can bring in a water bottle that can be refilled at their water stations. Infant formula and baby food are permitted.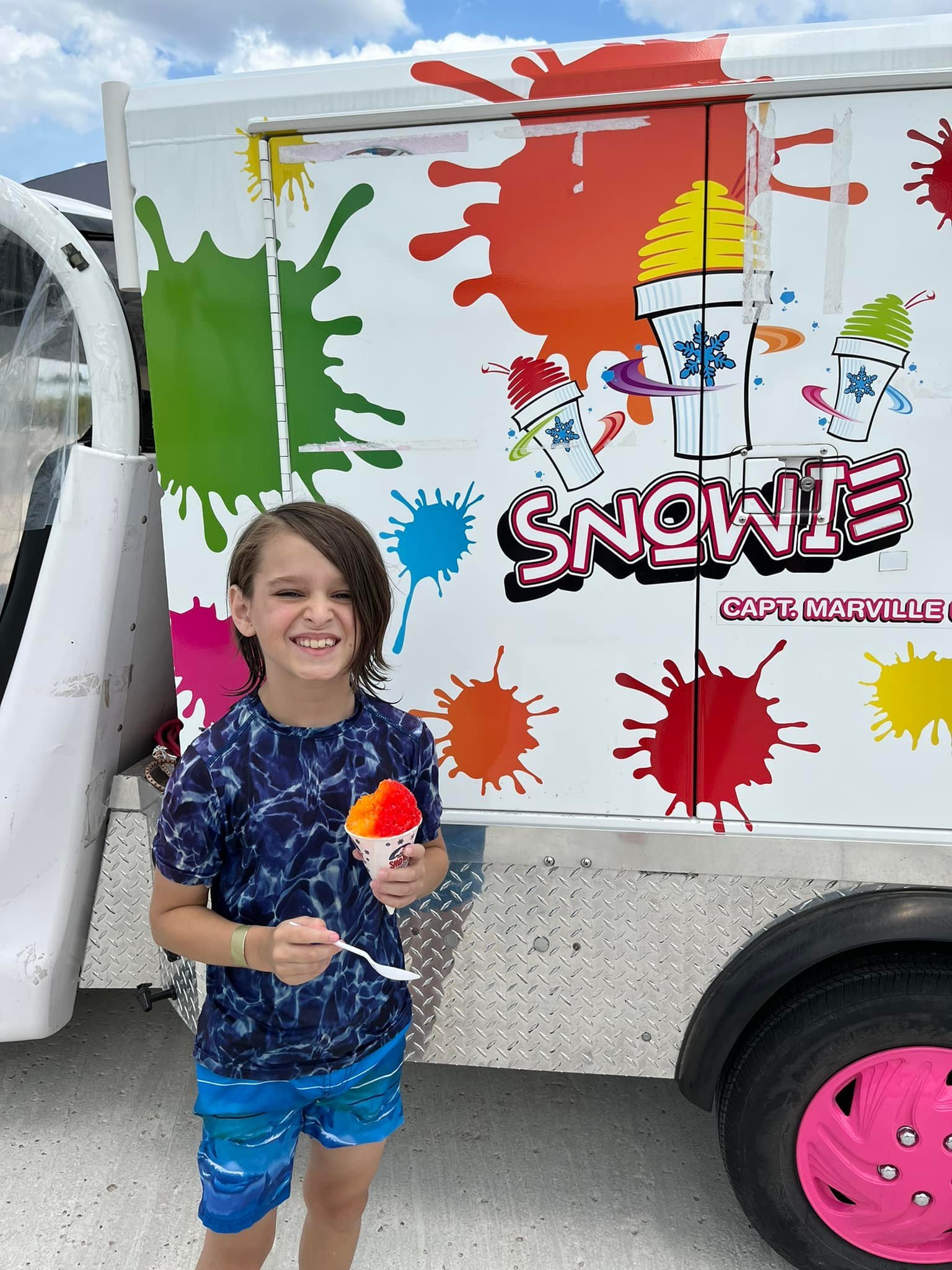 Children must be a minimum of 42 inches tall to go down the water slide...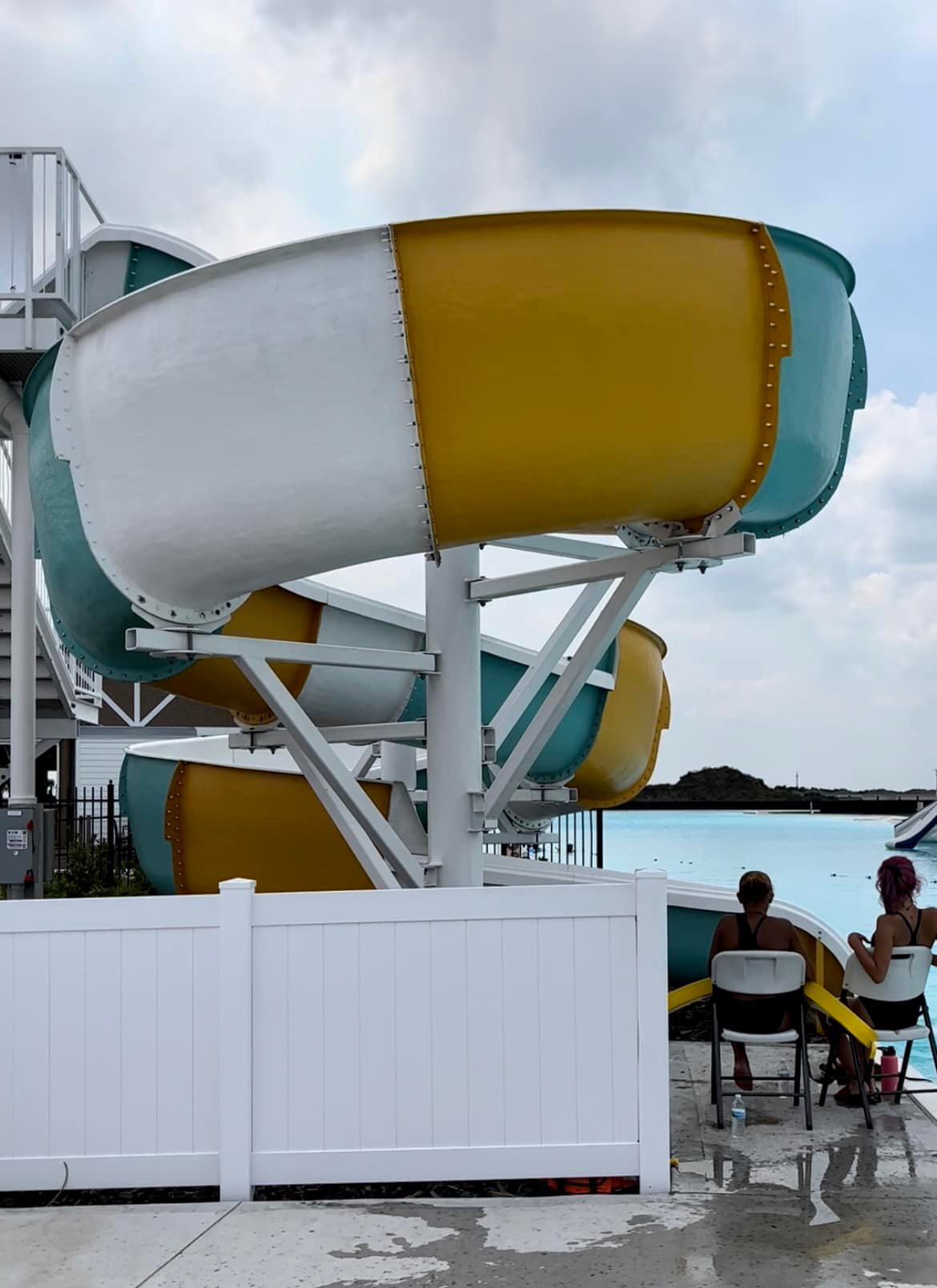 Not the best pic, but this is Gasparilla Island which has the kiddie splash pad...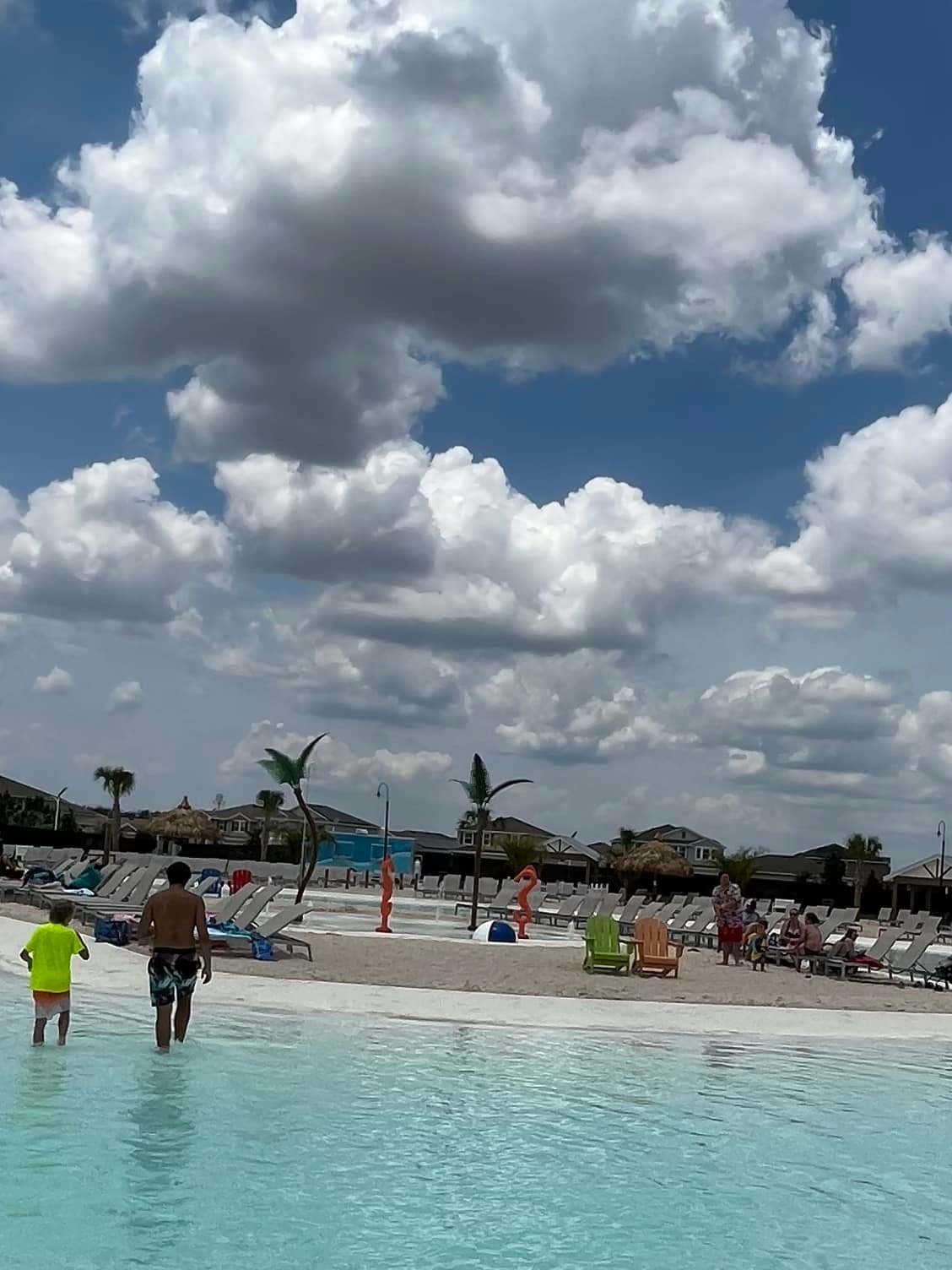 Make sure to book your seating for when you need a break from the water. They offer clamshell lounges, cabana rentals, beach pavilion rentals, premium seating with access to their exclusive Cabana Cove VIP area, and aquabanas. Click here for pricing.
Here is the luxurious aquabana. They seat 6 people comfortably and no more than 10 people are allowed on at one time.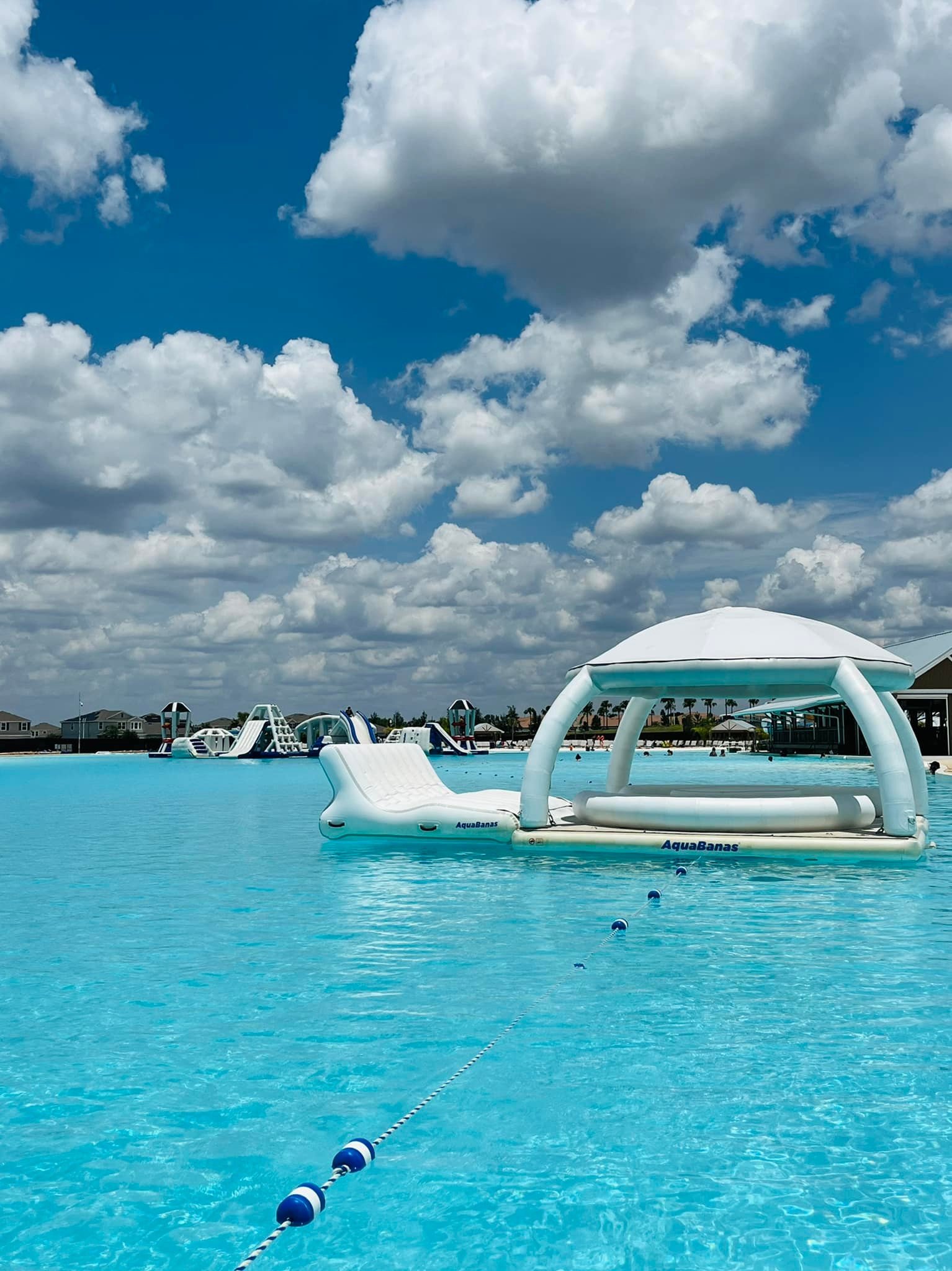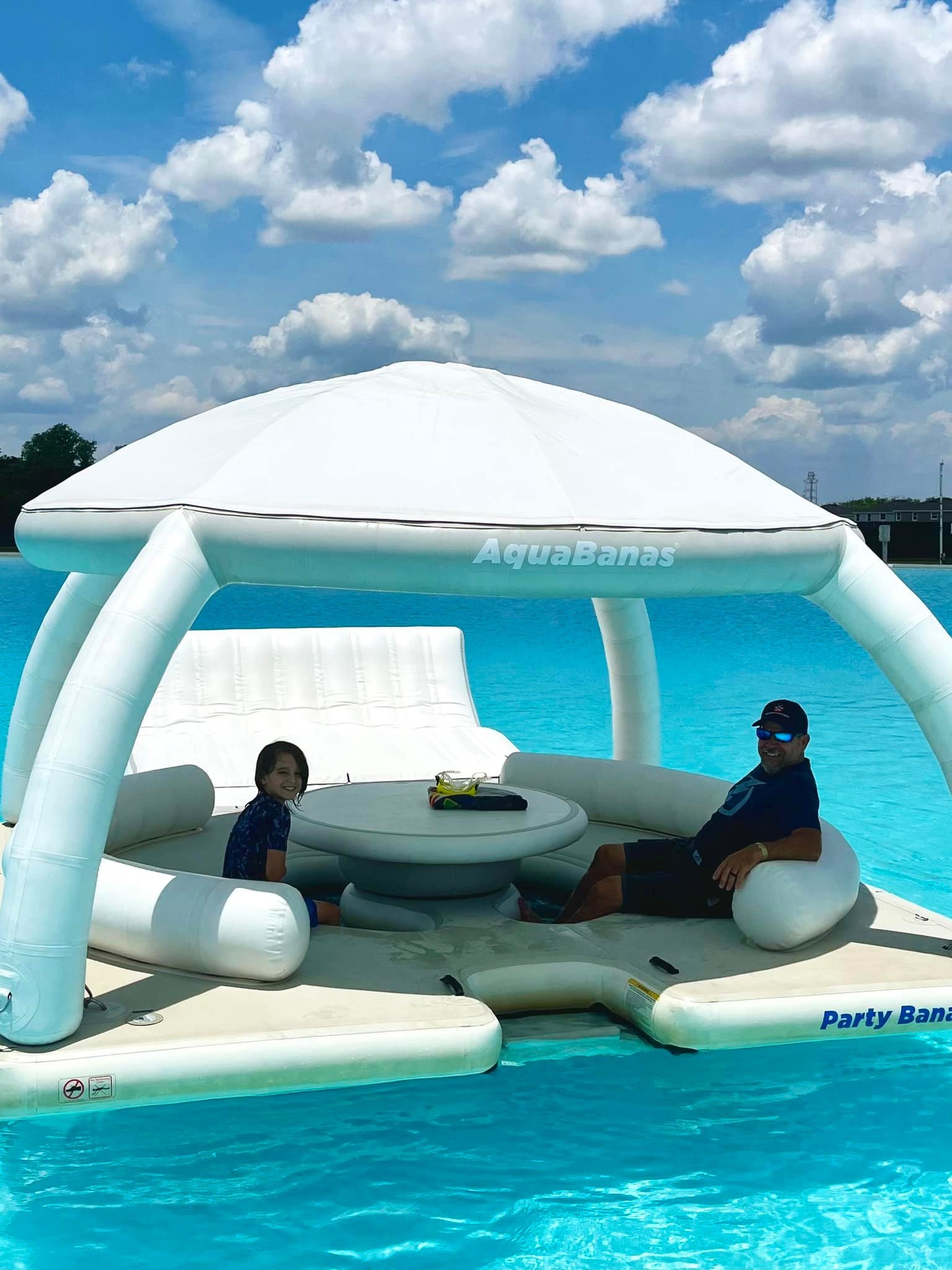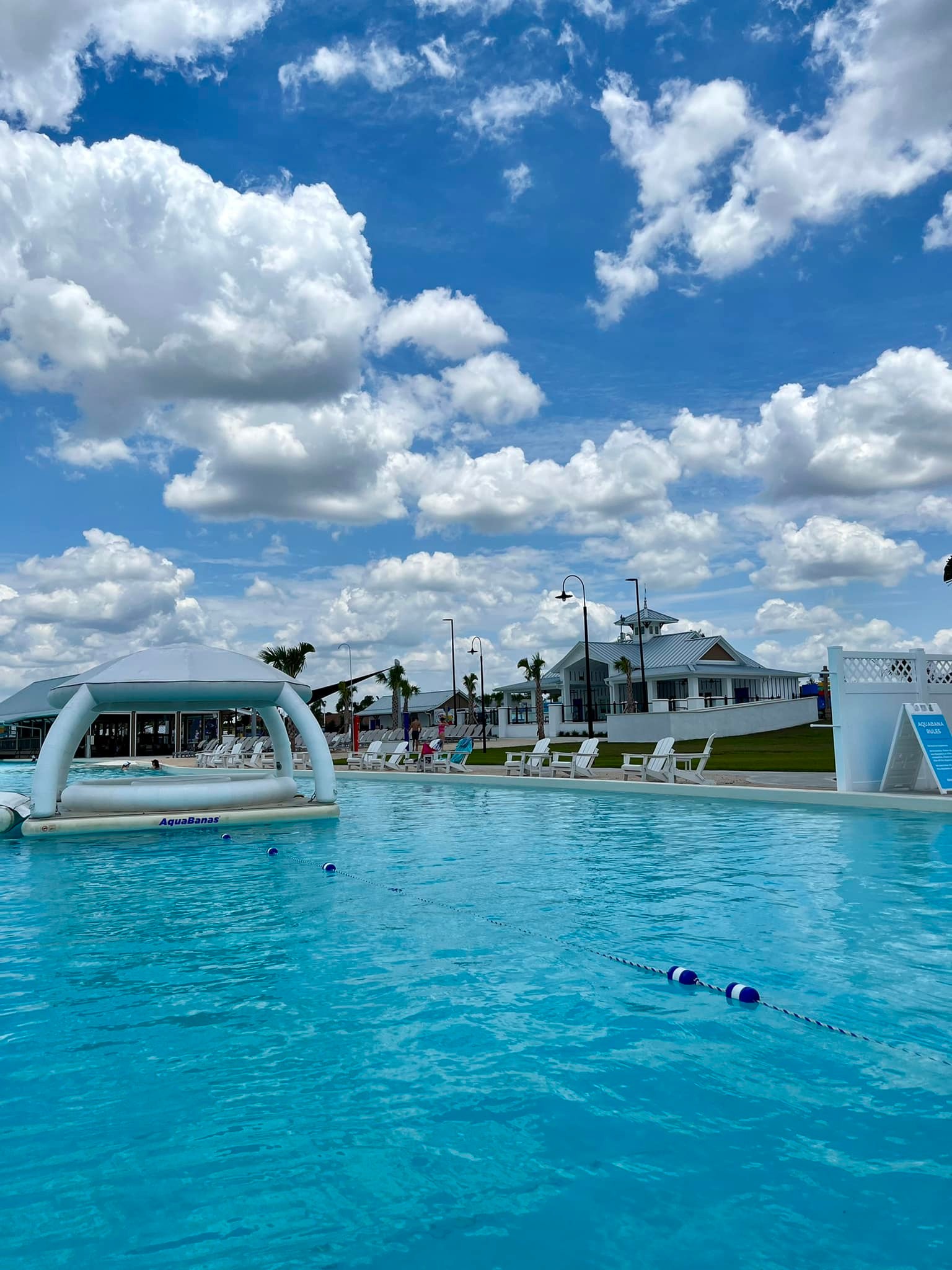 Check out their event calendar here for info on events such as yoga, movie on the turf, kids club, trivia night, live music, and more.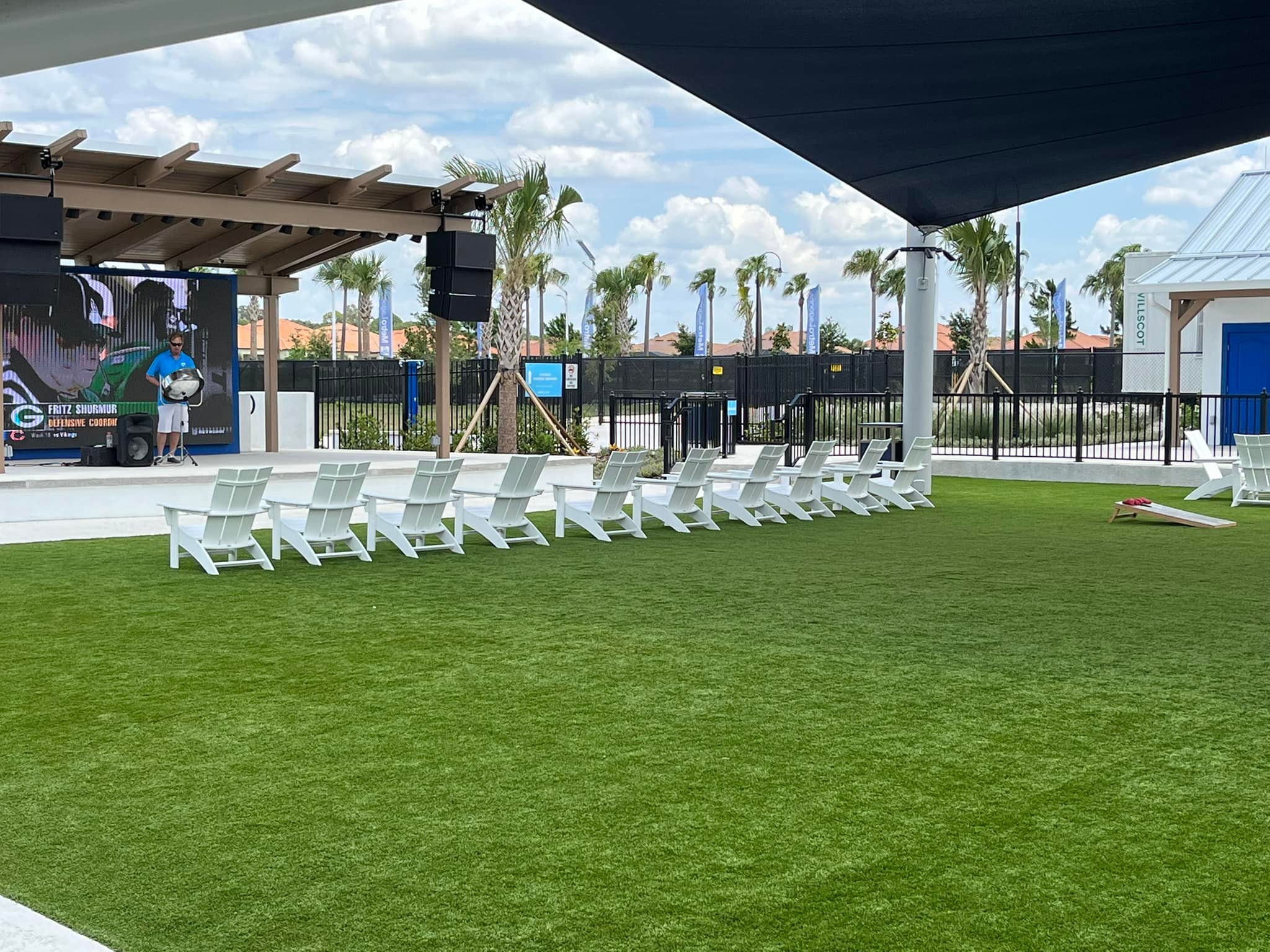 If you and your family would like a try at the obstacle course, it is an additional $12 per person for 40 minutes. Children must be a minimum of 48 inches tall, 6 years of age or older, and able to swim. The pool area around the course is about 12-13 feet deep. Children under the age of 14 years old must be accompanied by an adult.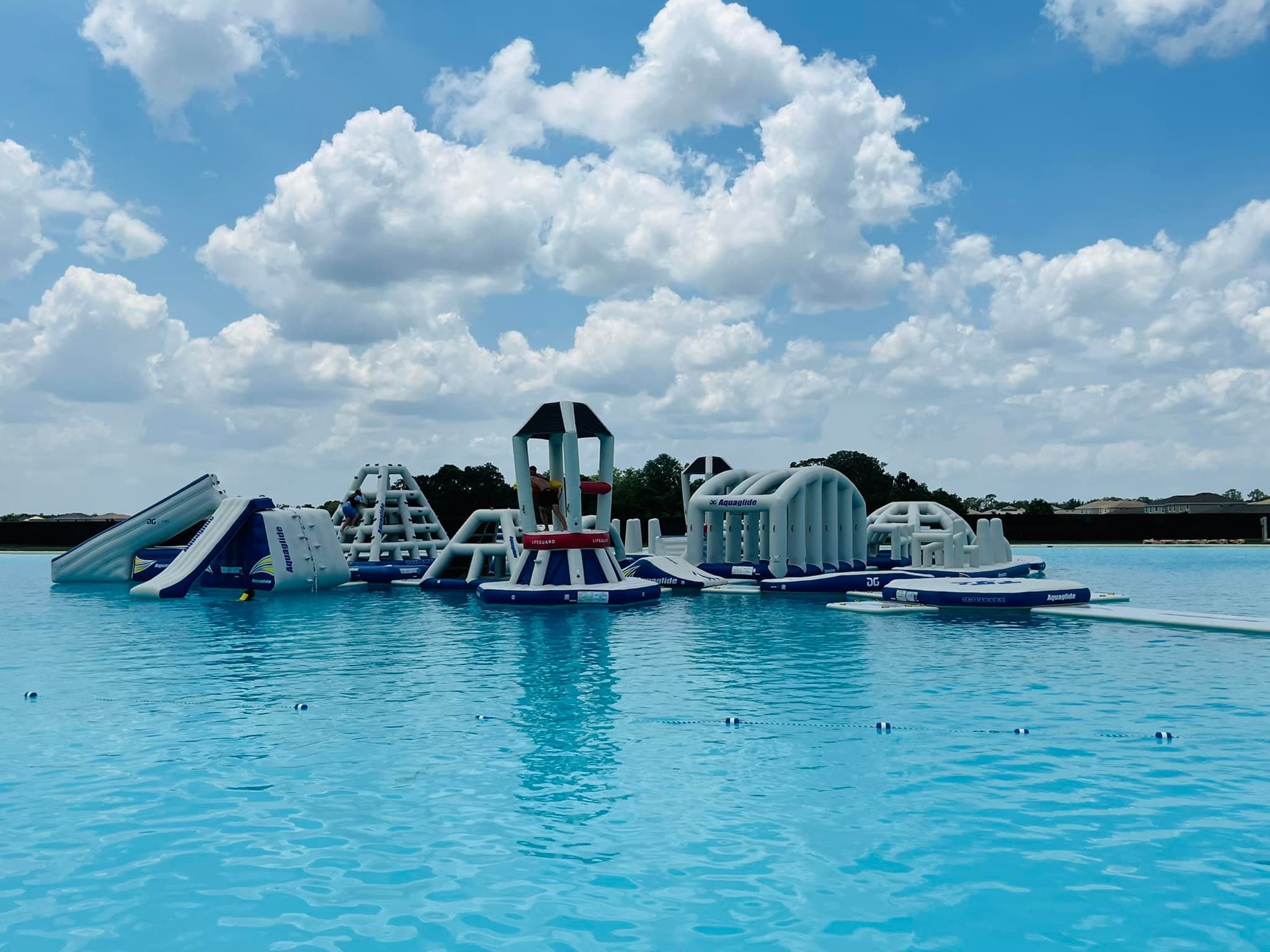 My 8 year old loved it. I was nervous to try it, but once I did, I didn't want the time to end.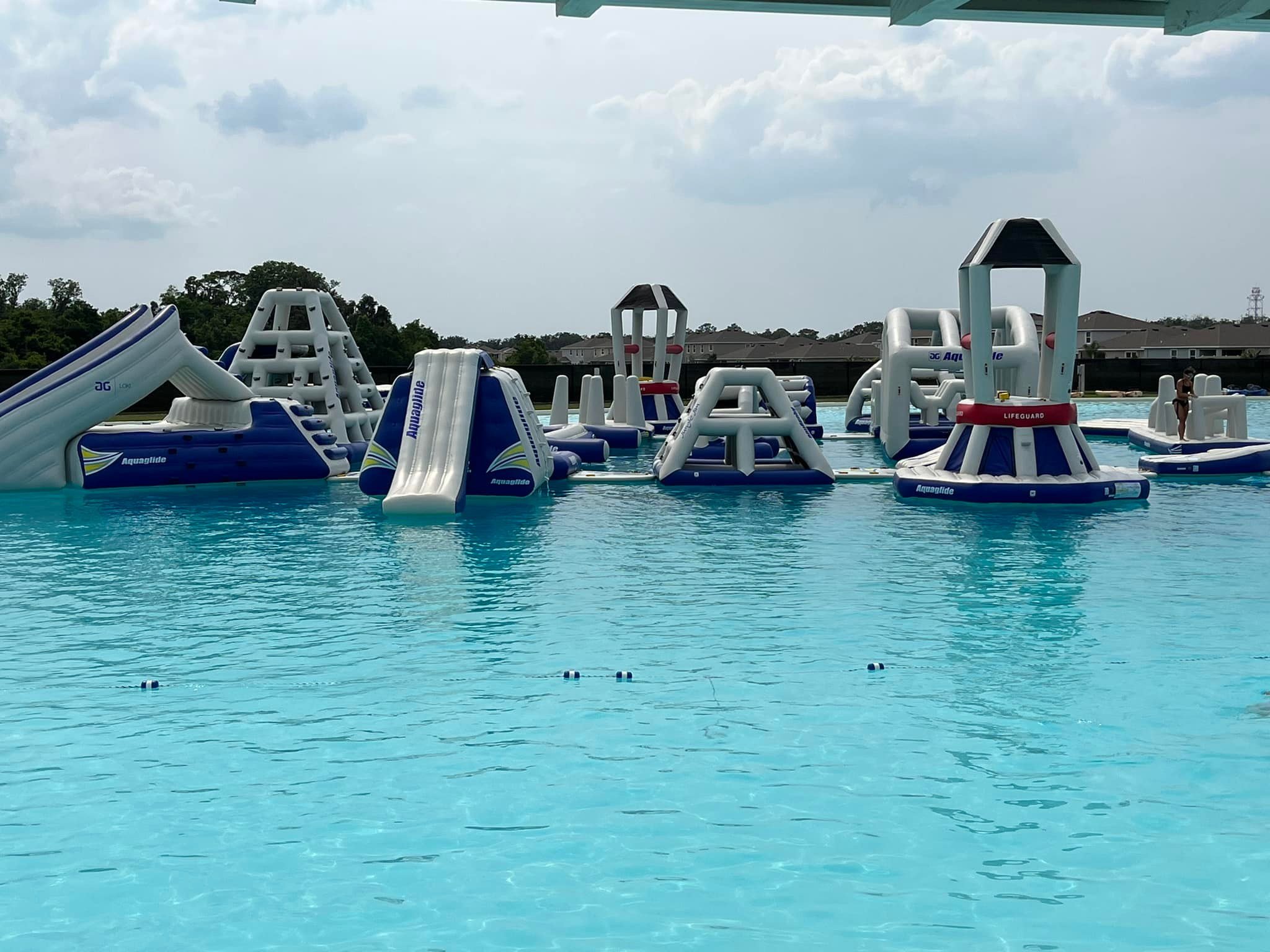 Other add-on activites include kayaking and paddleboarding at $12 per person. Experience the lagoon up close and in style with a single or double kayak or stand up paddle board.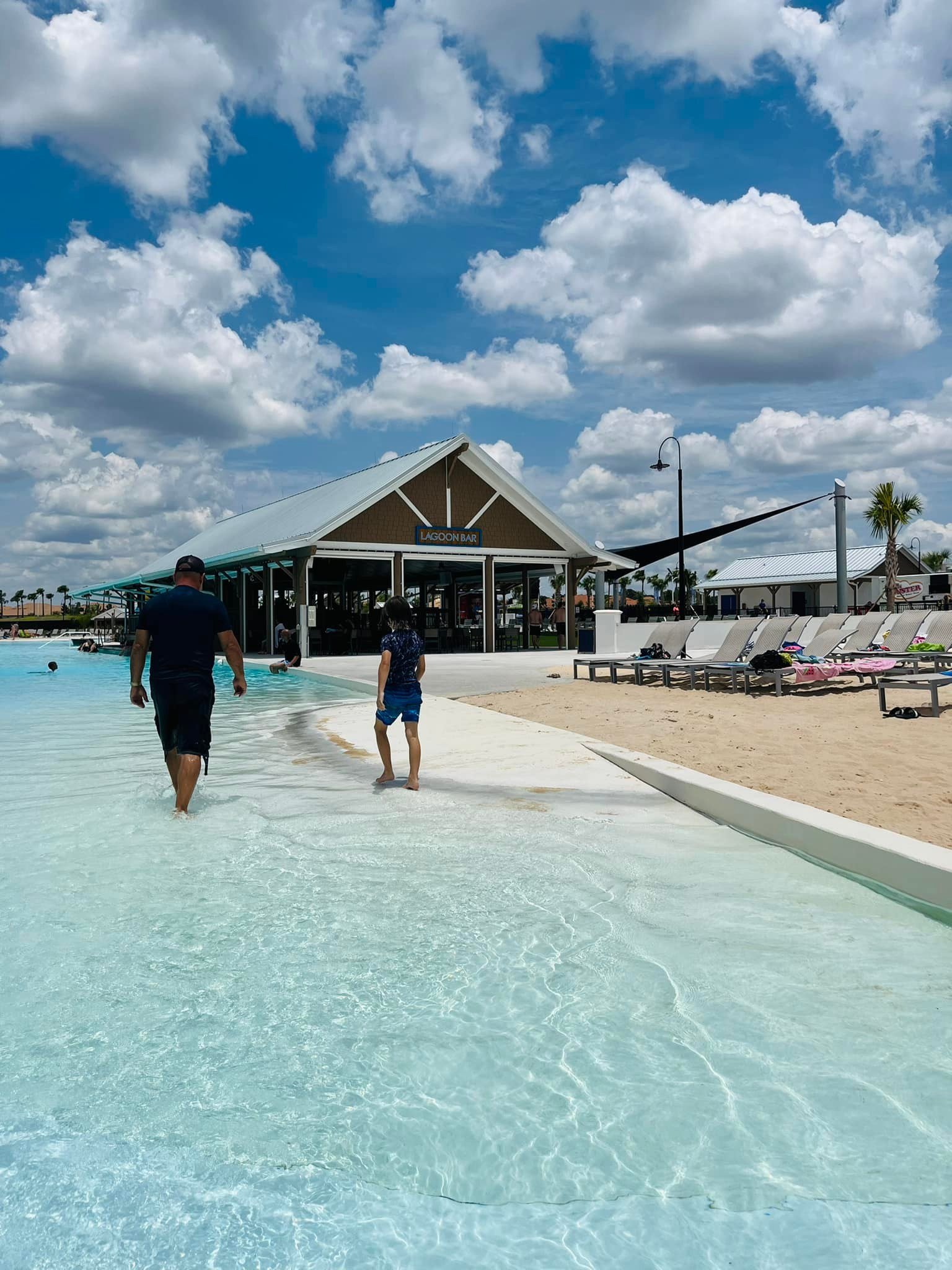 Southshore Bay Lagoon was a wonderful family experience and we look forward to visiting again this summer!
Southshore Bay Lagoon is located at 16881 Lagoon Shore Blvd, Wimauma, FL 33598.